18 Nov

Esposizione Itinerante – Bioethics Art Competition UNESCO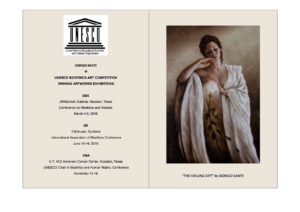 Esposizione Collettiva Itinerante Bioethics Art Competition Winning Artworks:
– USA, U.T. M.D. Anderson Cancer Center, Houston, Texas, UNESCO Chair in Bioethics and Human Rights Conference;
– UK, Edinburgh, Scotland, International Association of Bioethics Conference;
– USA, JWMarriott, Galleria, Houston, Texas Conference on Medicine and Religion.